How to save your arthritic knees from surgery?
Most of the elderly develop osteoarthritis in their knees. They experience extreme pain in their knees especially when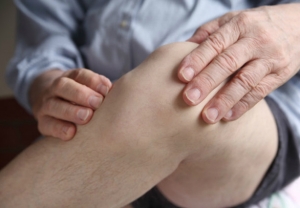 they walk. When they consult their physicians they commonly suggest surgery like a knee joint replacement. For fear of surgery many of our elderly don't even consult their physicians. Without being aware of it, there are other options that may be undertaken in order to avoid surgery.
First, have consultation with your orthopedic doctor in order to get an accurate diagnosis.  If the diagnosis is osteoarthritis in the knee which requires a surgery then, approach another orthopedic doctor to have a second opinion in order to know for sure if a surgery is necessary.  To consult several doctors is the right of a patient in order to explore all possible treatment and have a more accurate diagnosis about his illness.
Many of our orthopedic doctors now provide platelet-rich plasma (PRP) injection. This extracts blood from the patient and separates the platelets by a process called cell centrifugation. The concentrated platelet is then injected on the arthritic knee. According to latest studies, the concentrated platelets have the capability of repairing the damaged cell.
Second, once the patient receives a PRP treatment then, you will be needing the services of a physical therapist to strengthen the muscles of your knee. PRP is not an overall solution and this is not a long-term cure. On the contrary, it simply aids the proper movement of the joints. It is important to strengthen the muscles supporting the knee joint particularly the vastus medialis oblique (VMO). This is what will balance and give support to the proper alignment of our knees. If the strengthening of this muscle is successful then, it will alleviate the knee pain and improve the patient's mobility.
We have been providing physical therapy home service in Metro Manila, including, Quezon City, Marikina City, Pasig City, Mandaluyong City, San Juan City, Makati City, Taguig City, Pasay City and Manila.
In our group we have a doctor who is an expert in providing PRP, while our physical therapists/physiotherapists are experts in providing strengthening exercises. These exercise regimens may be given by our PT's at the comfort of the patient's own home.
We are always here to be at your service.