Parañaque Home Physical Therapist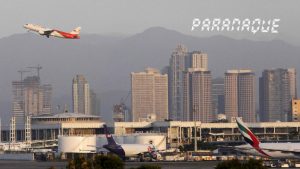 Parañaque is one of the most important cities in Metro Manila. Ninoy Aquino International Airport (NAIA) is found in Parañaque. Because of NAIA many tourists visit and stay in Parañaque. There are many hotels, condos, entertainment establishments and restaurants are found here all mainly catering to travellers and tourists. You also find here the major entertainment and gambling establishments like Solaire and City of Dreams which are high class hotels and casinos. In Parañaque you can found many executive and middle class subdivisions. It is also here where the coastal road begins connecting the city to Cavite.
Most people in Parañaque work at the airport, hotels, restaurants, malls at casinos which require long time of sitting or standing. Because of  their nature of work  many people in Parañaque are prone to suffer from muscle and pain related discomfort and disabilities. We have patients from Parañaque who suffer from back pain, arthritis, carpal tunnel syndrome, stroke, leg pain at sprain.
Rehab Experts have be providing  physical therapy or physiotherapy home service in this city for more than 10 years now. Our patients here come from different strata of society from the lower, the middle and the upper class.  We also get to treat in this city foreigners who incured injuries due to their travels.
We at Rehab Experts, a team of physical therapists or physiotherapists always ready to extend our services to the people of Parañaque.