Handling patient with dementia.
Handling elderly cases is common in our practice as physical therapist or physiotherapist. However handling cases of elderly patients with dementia is quite challenging, since this not only demands physical treatment, but also patience and a unique approach. The first challenge this poses for us physical therapist is how to make the patient cooperative to the types of management we are supposed to perform.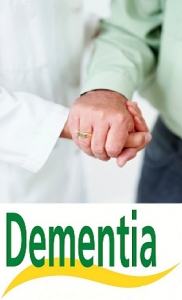 I have an eighty-year-old patient who resides in Pasig. I do home service to help him overcome his total body weakness through physical therapy. Most of the time when I arrive at his place, he is lethargic and could not perform the exercises he needs to do, because he has difficulty understanding my instructions.
I served as a trainer of careers in taking care of elderly patients with dementia when I took a post-graduate course in England. And because of this I am qualified to handle patients with dementia. A person with dementia is someone who has difficulty organizing his or her memory. If you will compare the patient's mind to a bookshelf, it would be a bookshelf where the books are not properly organized making it difficult for someone to locate the needed book. A person with dementia exhibits a discrepancy between what he or she thinks and what he or she actually does. Example in that person's though he is only speaking but in reality he is already shouting.
Because of my training and experience in handing patients with dementia, I was able to come up with an approach suitable for the patient. First, I interview the caregiver regarding the patient's sleep cycle. When I identify the time of day the patient is most active and lucid, and based on this I set the schedule of treatment. Second, I talk to a family member of the patient and I explain to him the exercises the patient has to perform. At the first part of the gaming treatment I ask the caregiver or the close family member to assist me in communicating with the patient. Later on, I become accustomed to the right approach to the patient's mood until the patient becomes comfortable and cooperative to me. As of now, the patient is able to stand and move his extremities more freely than before where he had a very limited range of motion.