At Home Scoliosis Rehabilitation
A scoliosis is a lateral curvature of the spine which causes deformity and different complications in the body. There are two kinds of curvature the C type and the S type. Most cases of scoliosis are idiopathic which means have unknown cause.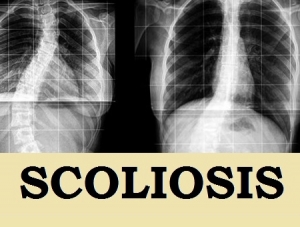 There are also two kinds of scoliosis the structural and the non-structural. A patient suffering from structural scoliosis has scoliosis since birth, while one with non-structural scoliosis developed scoliosis because of muscular imbalance or poor posture. It is easier to treat a non-structural scoliosis, because it only requires the correction of the muscular imbalance or poor posture through exercise regimen under the supervision of a physical therapist.
Scoliosis may also be classified based on its severity. It may either be mild, moderate or severe. Mild scoliosis is characterized by the patient having a curvature of less than 25 degrees. Moderate scoliosis exhibits a curvature of 25 to 40 degrees. And severe scoliosis is characterized by a curvature of more than 40 degrees.
A mild scoliosis is hardly noticeable, since most of the cases show no symptoms. Mild scoliosis is treated by the physical therapist prescribing an exercise regimen. On the other hand, a patient suffering from moderate scoliosis would need to wear a spinal brace that would be fitted on him/her by an orthotic specialist aside from an exercise regimen. Lastly a patient suffering from severe scoliosis would require surgery, since this condition causes serious complications like difficulty in breathing, muscle weakness, severe pain and paralysis.  After surgery that is the time that physical rehabilitation will begin in order to restore muscle movements.
We at REHAB EXPERTS are here to offer our services in the field of physical therapy at the comfort of your home.  We have more than 11 years of experience in giving quality service to people who have scoliosis in Pasay, Quezon City, Marikina, Pasig, Mandaluyong, San Juan, Makati, Taguig and Manila. We have equipment that we use in order to provide our patients the best possible treatment at their home similar to those found in rehab clinics. All our physical therapists are duly licensed.